Main Content
Connect. Elevate. Transcend.

Yoga Nidra for Health and Healing
Sunday February 18, 2017 2:30 - 4:30pm
Mandala Yoga Center for Healing Arts
10 Amagansett Square Drive,
Amagansett NY | (631) 267-6144
In this workshop, experience integrative healing and restoration as your body and brain enter into deeper states of relaxation, slowing the brainwaves down, while the mind remains conscious. Nidra removes mental, physical and emotional tension, and aids in the healing of muscles, organs, cells, tissues and the brain.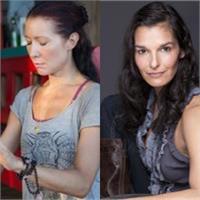 Cleanse your inner Self this Spring with a 60-minute detoxifying yoga flow practice set in a warm environment to stoke your digestive fire and help remove impurities in the body.  Your practice will be infused with purification techniques, integrating specific breath and core work taken from the Kundalini and Hatha traditions.  Afterward, ground down and nurture your mind-body with a magical Yoga Nidra, psychic sleep, focused on removing blockages from the chakras, the psychic energy centers.
After a 15 minute break to rinse off and refresh, delve into the Eastern healing tradition of Ayruveda, a science aimed at relieving imbalances of the body and mind, taking into account, the seasons and their effects on us.  Determine your unique body-mind constitution through a dosha quiz to evaluate your personal dosha.  We will explore how the different elements of fire, earth or wind relate to your constitution , learning to identify and become more acutely aware of imbalances, which over time, if not corrected, can lead to disease.  We will then, explore how to adapt your individual inner environment and dosha to the outer environment of Spring, creating balance and peace of mind.
Co-Led: Karen Nourizadeh and Michelle Officer
Cost:
Members  $50
Non-Members $55
April 23, 2017
Pure West 2-5 pm